Fairfax Medical Facilities, Inc. accepts Medicare, Medicaid, SoonerCare, and most types of health insurance. If you do not have health insurance, your fees for services are based on a sliding fee scale if you are deemed eligible. We want everyone that needs services to be able to receive them regardless of your ability to pay.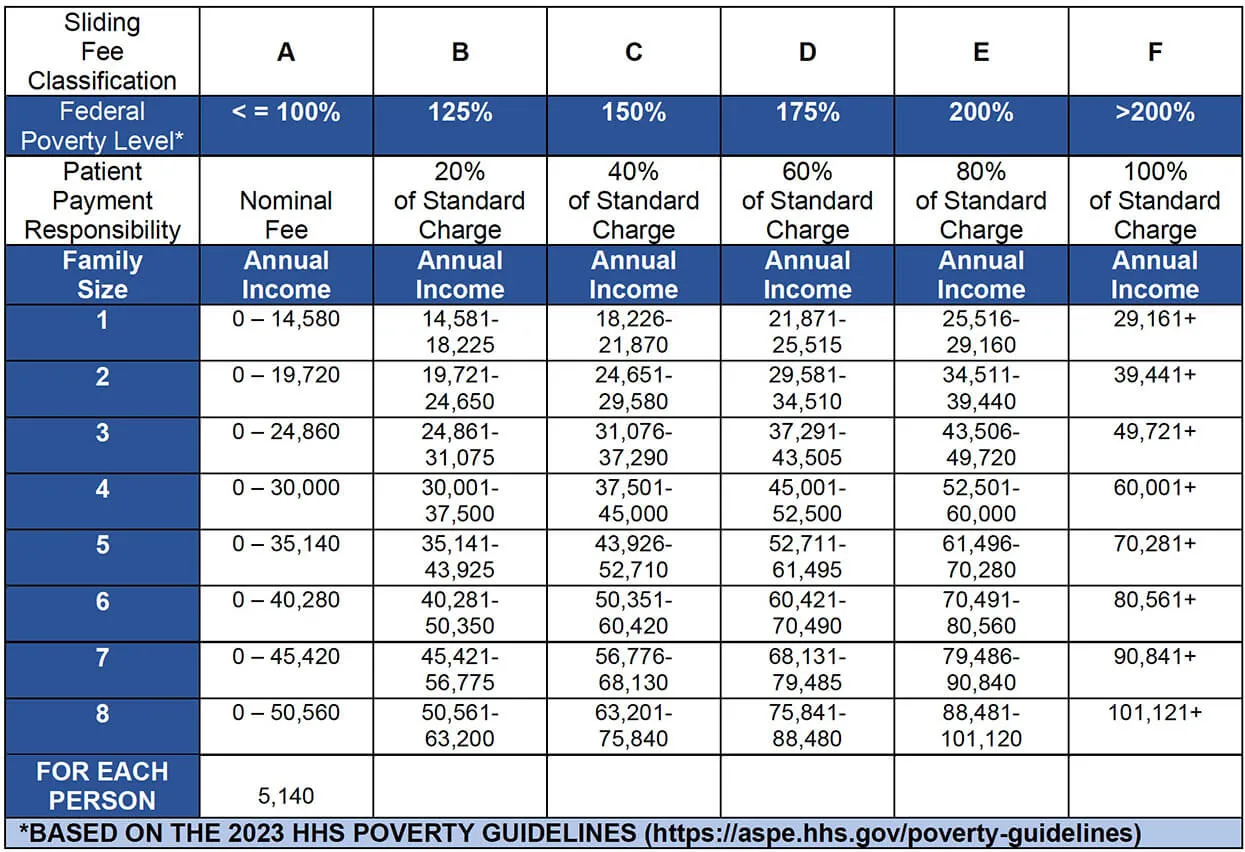 *For Families / households with more than 8 persons, add $4,720 for each additional person.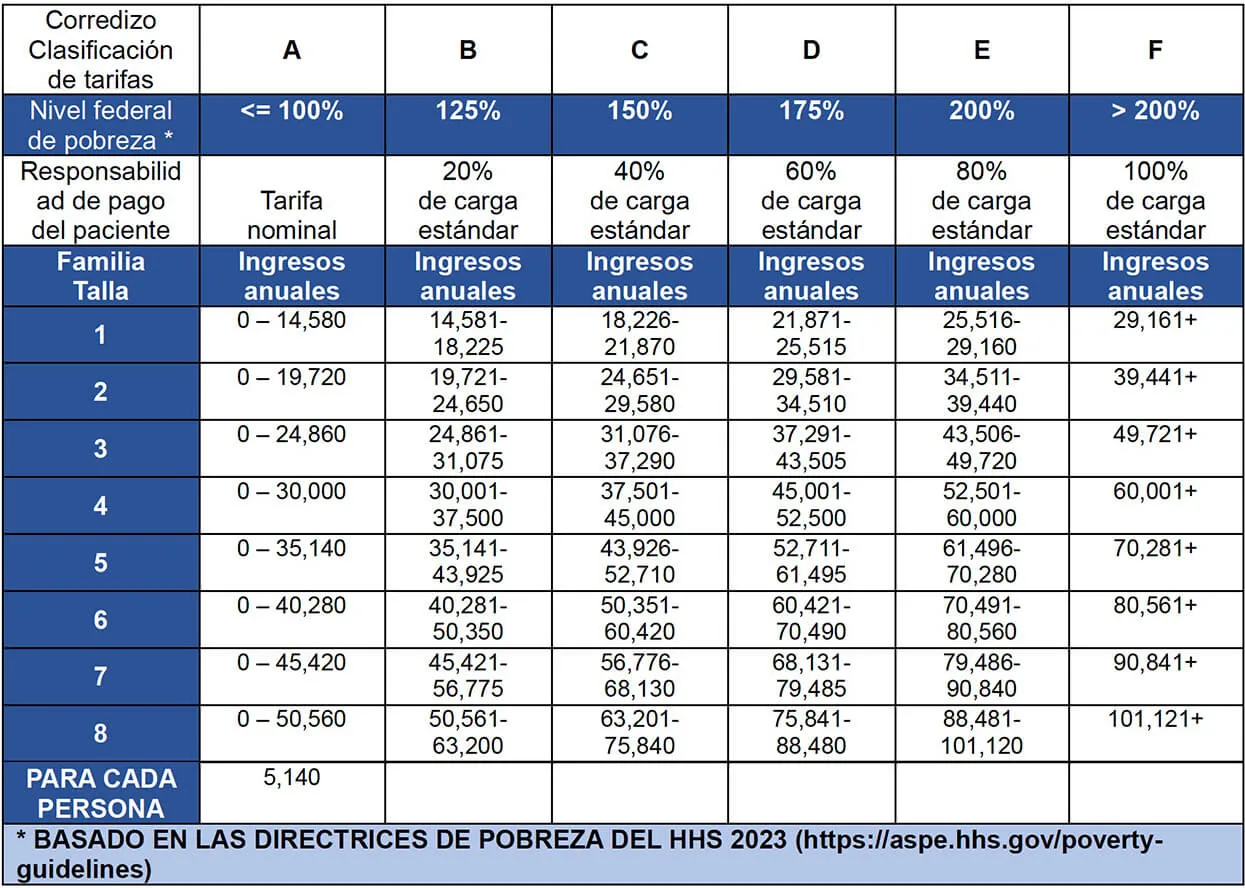 Step 1: Locate the row corresponding to the number of individuals in your family.
Step 2: Move to the right until you find the range containing your average annual income.
Step 3: Go to the top of that column. The percentage shown is the portion of the bill you will pay.
* You Must Provide Proof of Income by presenting at least one of the items listed below:
Tax Forms from the most recent year
Paycheck stubs for three months with year to date income provided. Current paycheck stub must have current address.
Fixed income statement (example: pension, social security or all eligible on all eligible bank statements showing deposits)
Signed notarized letter from, example: Minister, Law enforcement, City hall or Lawyer verifying financial status, housing situation, and how you cover expenses.
Student grant information
If you are self-employed, tax forms from current year and a profit/loss statement.
* You must provide proof of address by presenting at least one of the items listed below:
Required-Drivers license or state issued ID card w/current address
Utility bill
REMEMBER All family income is to be included. Income is the AMOUNT EARNED BEFORE TAXES ARE DEDUCTED.